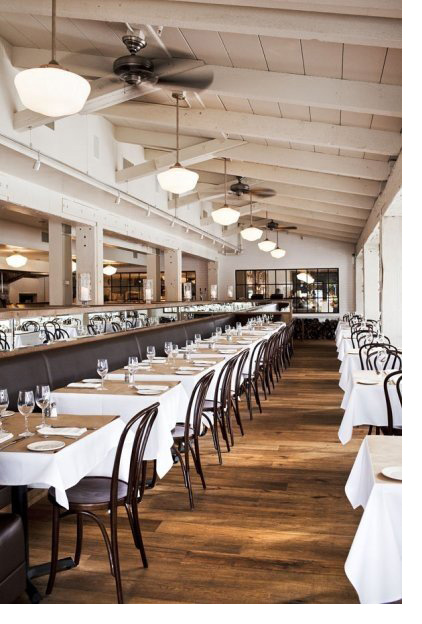 Calling all Palo Alto Foodies! This is a great way to spend a Saturday morning, just minutes from our community. If you are a lover of great bread the way we are, don't miss the Mayfield Bakery & Cafe French Baguette Baking Class on Saturday, February 27th from 10:00 a.m. until 12:00 p.m.  Join Baker Josh Grünig for Mayfield's very first artisan bread baking class geared towards the home baker.
You will learn the following techniques and more…
How to properly measure
Mixing techniques
How to shape dough
Proofing and Scoring
Baking and how to use your home oven
Steaming techniques
How to make Poolish (starter)
At the end of the class, you will be able to go home with a wealth of new baking knowledge,  a selection of breads, starter Poolish to use at home AND recipes. Make a day of it! Bring a friend and go for a swim, catch a pilates or yoga class at the OFJCC campus after your bake class.  New to Palo Alto?  If you've recently moved, this is a great way to meet someone that shares an interest in your local area.
The story behind Mayfield Bakery & Cafe is best summed up on their website:  'Chef Gordon Drysdale and Pastry Chef Nancy Pitta combined their vision and love for food, which led them to the creation of Mayfield Bakery & Cafe. Together his love of savory dishes and her passion for all things pastry have resulted in a harmonious relationship of sweet and savory.'
Mayfield Bakery & Cafe is located in Palo Alto's Town & Country Village.  The price of this class is $65, exclusive of tax. To reserve your spot, please call them at 650.853.9200.
P.S. You don't have to look far to find updates for Mayfield Bakery & Cafe…their Facebook Page is listed on Altaire's Page as one of our local favorites!
Altaire is an Upscale Community located in beautiful Palo Alto. Now Selling New Contemporary-Style 1,2,3 and 4 bedroom homes.
Altaire Homes 3901 Fabian Way, Palo Alto, CA 94303 | 650.966.8881 Exclusively represented by: Pacific Marketing Assoc. #01220373