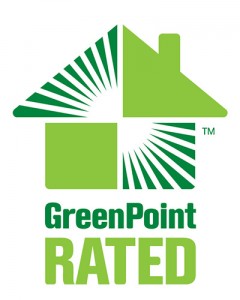 Green Homes  Open House  Sunday 10 am to 5 pm
High Quality. Stunning Designs. Environmentally Friendly.
Join us this Sunday, October 4th for the acclaimed Build it Green's home tour in Palo Alto. Enjoy a tour of our gorgeous model homes and learn about Altaire's green building features between 10 am to 5 pm at 3901 Fabian Way Palo Alto, Ca 94303.  Ph. 650.966.8881
Did you know?
Altaire Wins GreenPoint Showcase Tour Award for Fostering Community!
Altaire is designed to meet the strict standards of the Department of Energy's Energy Star program for buildings and is Green Point Rated by Build It Green, a non-profit organization dedicated to promoting healthy, energy and resource efficient building practices.
The GreenPoint Showcase Tour on October 4 gives you the opportunity to see many of the homes in-person that you have enjoyed online. This self-guided tour will allow you to meet some of the Bay Area's most accomplished green builders and view the many products and practices incorporated in a GreenPoint Rated home. While Altaire offers a free tour to the public, tickets to tour additional homes can be purchased here . General Admission  is $10.
Altaire is an Upscale Community located in beautiful Palo Alto. Now Selling New Contemporary-Style 1,2,3 and 4 bedroom homes.
Altaire Homes 3901 Fabian Way, Palo Alto, CA 94303 | 650.966.8881 Exclusively represented by: Pacific Marketing Assoc. #01220373