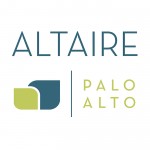 Altaire, developed by Regis Homes of Northern California, is announcing the final phase of construction for 42 new units. Since its grand opening in spring 2009, the residential community has sold 50 of the 103 homes. The final phase includes the most popular floor plans and the introduction of three additional plans including two one-story plans. Homes are scheduled to start being delivered this summer.
The two and three-story town home community is designed by the award-winning Steinberg Group, which includes contemporary state-of-the-art architecture and lavishly decorated interior finishes. Priced from the high $600,000's, the innovative floor plans include homes with up to four bedrooms, three and a half baths and spacious patios.
Altaire provides access to a complete community experience because of its ideal location in south Palo Alto. With the close proximity of high-ranking schools, major shopping centers, and Palo Alto's vibrant downtown, Altaire offers desirable opportunities for families to live in the Palo Alto community.
The community is designed to meet the strict standards of the Department of Energy's Energy Star program for building and be Green Point Rated by Build it Green, a nonprofit dedicated to promoting healthy, energy and resourceful efficient building practices.
Across from Altaire is the Taube Koret Campus for Jewish Life, which includes the Oshman Family Jewish Community Center. The Oshman Family JCC is a multi-use facility with programs and services open to all families, young adults, singles, seniors and children. Altaire residents receive their first year of membership free. The center includes a variety of state-of-the-art fitness and recreational facilities including indoor and outdoor pools, dedicated preschool, educational programs, a teen center.
The Altaire Sales Center is located at 3901 Fabian Way, Palo Alto and is open daily 10 am to 6 pm. For more information on Altaire, please visit the website or call 650.966.8881. You can also follow us on Facebook and Twitter.
Regis Homes of Northern California, Inc. is one of Northern California's leading homebuilding companies, specializing in well-designed, well-located, high quality homes. For more on Regis Homes or any of its Bay Area communities, please visit their website.
Altaire is an Upscale Community located in beautiful Palo Alto. Now Selling New Contemporary-Style 1,2,3 and 4 bedroom homes.
Altaire Homes 3901 Fabian Way, Palo Alto, CA 94303 | 650.966.8881 Exclusively represented by: Pacific Marketing Assoc. #01220373