A Helpful Reminder from Altaire, Palo Alto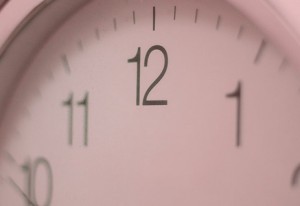 We "Fall Back" on November 7th this year. Don't forget to turn your clocks back 1-hour when you go to bed tonight! Daylight Saving Time was designed to give more light during summertime hours, and is widely seen as an energy savings measure. We will "Spring Forward" and recapture the hour on March 13, 2011.
Firefighters across the nation are using this year's time change to remind the public that it's a great time to change batteries in your home smoke alarms, if they are not hardwired.
According to our new, local Palo Alto digital news blog, Palo Alto Patch – " Turning your clock back on November 7 is also the perfect time to change the batteries in your smoke alarm.
The Santa Clara County Fire Department recommends testing  and changing the battery every six months to keep your alarms in top working order. The department also recommends replacing your alarm after 10 years."
Here's a link to the Santa Clara County Fire Department Website, where you can find helpful safety tips.
Join Altaire on Twitter and Facebook as we share news about our community and the greater communities of Palo Alto and Silicon Valley with friends, homeowners and community members!
Visit the Altaire Sales Office this weekend and see what life is like at Altaire in beautiful Palo Alto.
Altaire is an Upscale Community located in beautiful Palo Alto. Now Selling New Contemporary-Style 1,2,3 and 4 bedroom homes.
Altaire Homes 3901 Fabian Way, Palo Alto, CA 94303 | 650.966.8881 Exclusively represented by: Pacific Marketing Assoc. #01220373