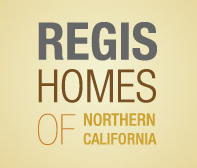 A trusted builder with a proven track record has become an important part of the homebuying process. That is why we are proud to share that Regis Homes of Northern California was recently ranked as one the top Residential Real Estate Builder by the Silicon Valley/San Jose Business Journal Top 25 List (April 30, 2010). The list is a compilation of the top residential real estate builders, ranked by number of home sales in the Silicon Valley in 2009.  Regis Homes of Northern California ranked #2 in Townhouse Sales and #3 in Overall Total Sales! The list can be found here:  Silicon Valley Business Journal Top 25
Learn more about the builder behind Altaire.
Regis Homes of Northern California, Inc., is one of Northern California's leading home-building companies, specializing in well-designed, well-located, high quality homes.  Regis Homes has built more than 1,000 residencies throughout Northern California and has earned a reputation for employing sustainable land use, innovative design, quality construction and attention to detail.  The firm's new communities tend to be smaller, smart growth, urban infill projects close to city centers that are also nearby work, public transportation and commute corridors.  The communities are also close to desirable amenities such as parks, shopping centers and services.  The Regis design approach has garnered many industry awards together with respect of its homebuyers.
Altaire includes the latest architectural and interior innovations.  Designed by the award-winning Steinberg Group, the two and three story town homes include the most contemporary architecture paired with the latest interior finishes.  Priced from the high $600,000's with state-of-the-art architecture and innovative floor plans, including homes with up to four bedrooms and three and a half baths and spacious patios, Altaire will provide new homeowners an ideal urban living arrangement. Along with its modern design, Altaire offers cutting-edge technology to satisfy residents' needs.  With all units connected to fiber optic cable lines, residents can utilize the high speed Internet and digital phone connection upon move-in. Each measure of aesthetic in Altaire is designed to meet the strict standards of the Department of Energy's Energy Star program for buildings and be Green Point Rated by Build it Green, a nonprofit dedicated to promoting healthy, energy and resource efficient building practices. Included are Energy Star appliances and Anderson high performance dual pane windows, all which help the buildings exceed California's Title 24 Energy Code by 15%.  Indoor air quality includes CRI Green Label Plus carpeting and formaldehyde free insulation. Sensitive to its exterior environment, Altaire offers beautiful landscape architecture with drought tolerant plants, and a water conserving irrigation controller alongside a home and community recycling infrastructure.
Altaire provides access to a complete community experience because of its ideal location in south Palo Alto. The newly constructed town homes provide a low-maintenance lifestyle that allows families to enjoy their surrounding environment. With the close proximity of high-ranking schools, major shopping centers, and Palo Alto's vibrant downtown, Altaire offers desirable opportunities for families to live in the Palo Alto community.
Altaire is one of the reasons that Regis Homes ranked so high on the Top 25 List. In today's real estate market, buyers are more discerning than ever and we are pleased that the home-buying public has endorsed Regis Homes of Northern California as an industry-leading real estate company that builds a quality and desirable product.
Learn more about Altaire by visiting their Sales Center, which is located at 3901 Fabian Way, Palo Alto.  For more on Regis Homes, please visit: www.regishomes.com.
Altaire is an Upscale Community located in beautiful Palo Alto. Now Selling New Contemporary-Style 1,2,3 and 4 bedroom homes.
Altaire Homes 3901 Fabian Way, Palo Alto, CA 94303 | 650.966.8881 Exclusively represented by: Pacific Marketing Assoc. #01220373