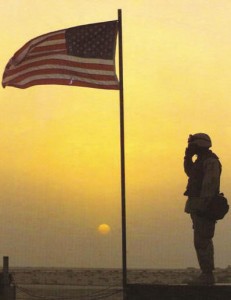 A bit of history behind Memorial Day. Originally called "Decoration Day", the national holiday began in 1865 as a way to honor fallen Union soldiers of the Civil War. Memorial Day, as we celebrate it today, has become an occasion to honor fallen American soldiers from all wars.
Today, we recognize and honor their service and sacrifice in a number of different ways, from reverent to celebratory. Some gather with loved ones and family for parades and bbq, while others visit local bay area memorial sites to pay their respects. A list of bay area memorial day events can be found here.
Happy Memorial Day from the Altaire Team. As a reminder, we will be closed today in observance of the holiday.
Altaire is an Upscale Community located in beautiful Palo Alto. Now Selling New Contemporary-Style 1,2,3 and 4 bedroom homes.
Altaire Homes 3901 Fabian Way, Palo Alto, CA 94303 | 650.966.8881 Exclusively represented by: Pacific Marketing Assoc. #01220373