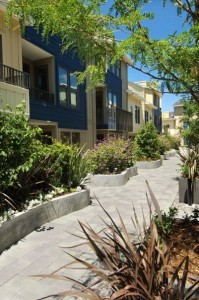 Back in November we posted an article which described the health of the Silicon Valley real estate market.  A brief synopsis of the article is that the economic health of the region is improving. Silicon Valley is experiencing strong economic recovery that should continue in the next several years, bolstered by employment growth at social-media companies and regional corporate powerhouses. The complete post can be found here.

Some more encouraging news was recently reported. Silicon Valley is projected to experience "robust growth" in 2012. A recent article on Mercurynews.com had all the details.  From their article:
"Robust growth" will return to Silicon Valley in 2012, according to a report today from the Business Forecasting Center at the University of the Pacific in Stockton.While "California remains in the sluggish, early stages of a long, slow five-year recovery," the San Jose metro area "continues to be the only area in Northern California that is clearly recovering, although Silicon Valley's growth slowed in the second half of 2010," according to a news release from the center.
The article goes on to state promising data regarding increases to personal income and job growth, with a decline in jobless rate – all indicators that our local economy is on the road to recovery at a faster rate than the rest of the State of California. Tech is leading the way with strong showings by Apple, Facebook, Hewlett-Packard, Cisco Systems and others.
Palo Alto is a great place to live. We have it all – wonderful people, beautiful weather and a strong vocational infrastructure which brings the best and brightest to our region. Just another reason that Altaire loves to call Palo Alto home.
Join Altaire on Twitter and Facebook as we share news about our community and the greater communities of Palo Alto and Silicon Valley with friends, homeowners and community members!
Visit the Altaire Sales Office and see what life is like at Altaire in beautiful Palo Alto.
Altaire is an Upscale Community located in beautiful Palo Alto. Now Selling New Contemporary-Style 1,2,3 and 4 bedroom homes.
Altaire Homes 3901 Fabian Way, Palo Alto, CA 94303 | 650.966.8881 Exclusively represented by: Pacific Marketing Assoc. #01220373